Get more value from your organisation's sourcing
Our digital solutions minimize manual work so your team can focus on driving value and transformation for your organization's supply chain, on one easy-to-use platform.
Source
Host online sourcing events, send automated e-RFx, and invite non-contract suppliers to competitively bid on your RFI, RFQ, and RFP.
Learn More
Supplier Network
Discover suppliers that match your compliancy criteria, preferential procurement and enterprise supplier development iniatives.
Learn More
Supplier Information
Access up-to-date supplier information, documents, and certificates in one centralized location or automatically request additional information.
Learn More
Supplier Management
Receive cleaned and validated supplier data with duplicate records removed, real-time updates, and export back into your master vendor list.
Learn More
Source materials directly from trusted B2B suppliers
Request information, proposals, and quotes from 50,000 trusted suppliers across 150 industries and sub-industries who meet your organisation's price, quality, and delivery requirements.
Benefit from awarding contracts to
the correct suppliers
The future of every organization is a sustainable supply chain which digitally transforms your business.
This happens when your team sources from compliant suppliers.

Black-Owned Enterprises
(25K)

Woman-Owned Enterprises
(10K)

Youth-Owned Enterprises
(5K)





Rural Locations
(Coming Soon)
Sell to thousands of global buyers that trust TradeBRICS
Connect with thousands of buyers who award R2 Billion in contracts to TradeBRICS preferred suppliers.

Streamlined supplier management
Gain full control over your master supplier base by identifying & removing duplicate records or let our Supplier Management team validate, clean, and update your supplier data.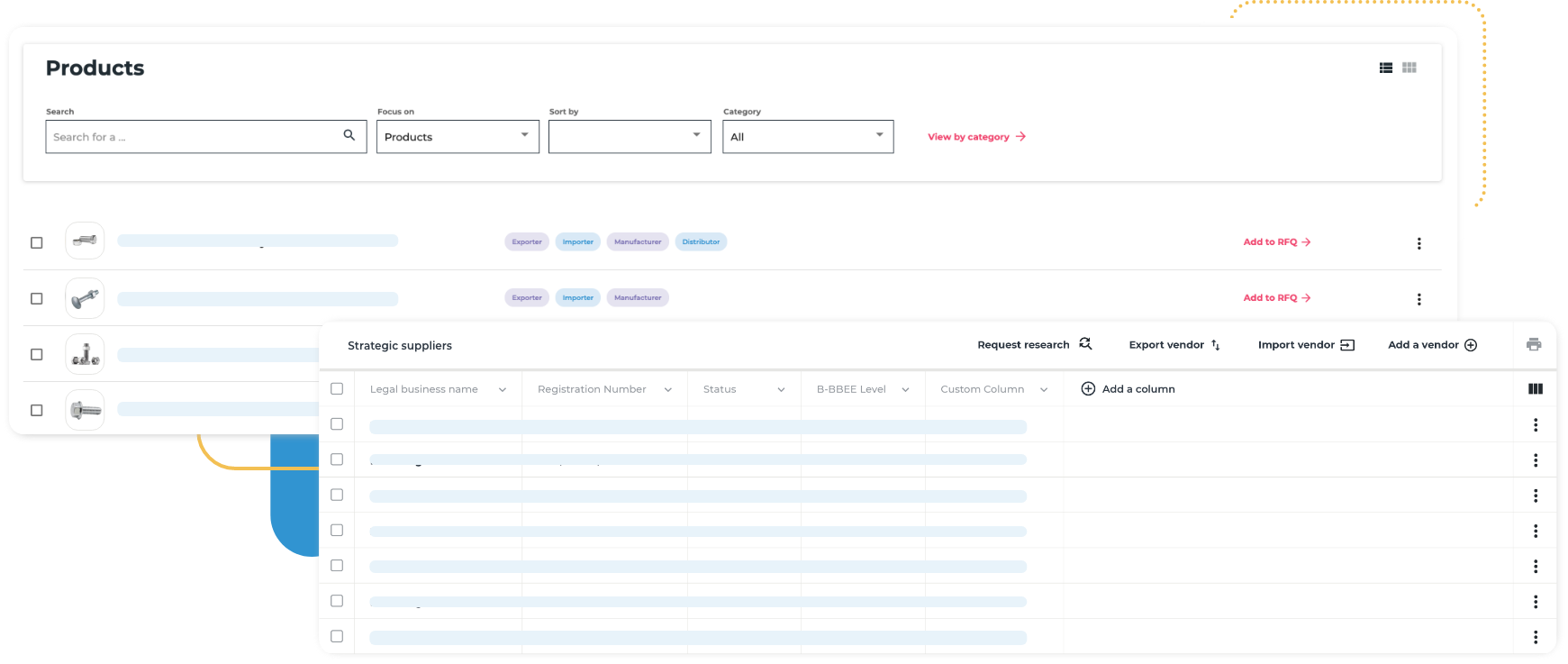 TradeBRICS Activity
50K Suppliers
Active organisations
1.2 Million
Products, brands, and services
6.8%
Savings per project as
reported by our clients
1000+
customers that operate in over 130 countries source trusted suppliers from TradeBRICS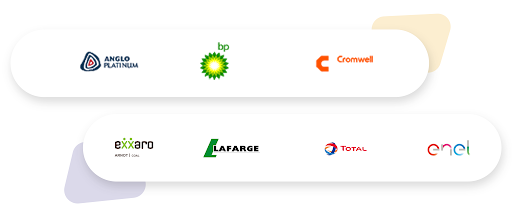 Reduce spend, save time, and grow your sales with TradeBRICS
Results-driven software for effortless procurement, sourcing, and sales.