Get the most out of your
Vendor relationships
Gain detailed information about your suppliers to make calculated purchasing decisions. TradeBRICS uses big data to optimise your supplier base to get the most value for your organisation.
Onboard vendors, evaluate suppliers, and increase vendor engagement
Nurture mutually-beneficial relationships by instantly onboarding new suppliers, promoting enterprise supplier development (ESD), and with a management process designed for efficiency.
Healthier vendor relationships
TradeBRICS enables your team to easily onboard, communicate, and negotiate better pricing and contracts with your suppliers.
Access all POs, invoices, contracts, and confidential vendor payment information, all in one place.
Simplified vendor onboarding
Save time by integrating vendors that quickly update their information and certificates.
No supplier onboarding fees
With our simplified vendor portal, your suppliers are not obligated to pay onboarding fees, allowing them to engage with your business immediately
Retrieve and validate BBBEEE scorecards, tax clearance certificates, director details, financial & credit risk data, catalogs, and much more from your suppliers
Streamlined supplier communications
Reduce backlog emails in your inbox by requesting information from suppliers directly on TradeBRICS and keep all communication & documents in one place.
Streamlined supplier management
Our cloud-based app makes it easy for your team to manage vendor information, banking details, financial and risk data, centralize supplier questionnaires and contracts, BB-BEE scorecards and everything in-between.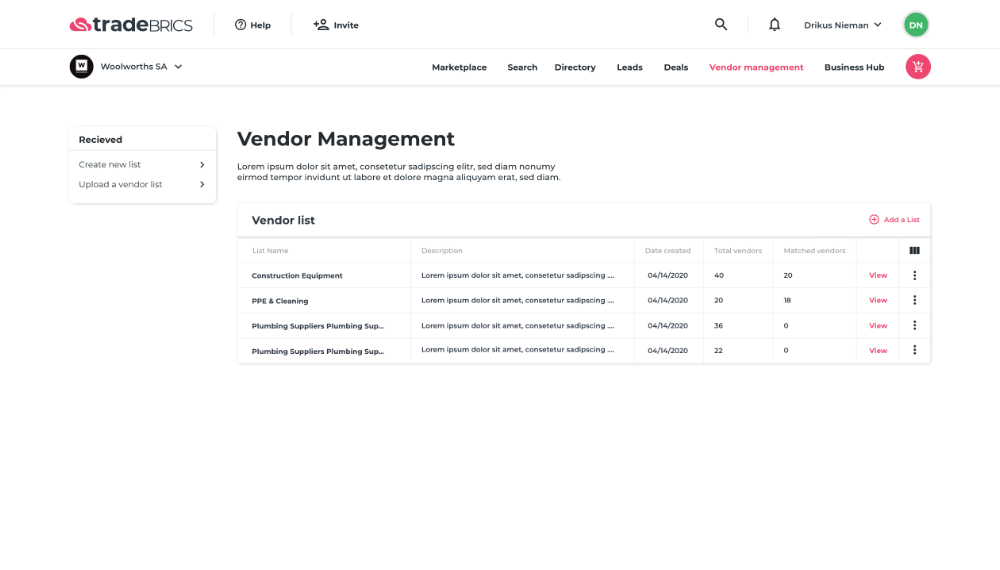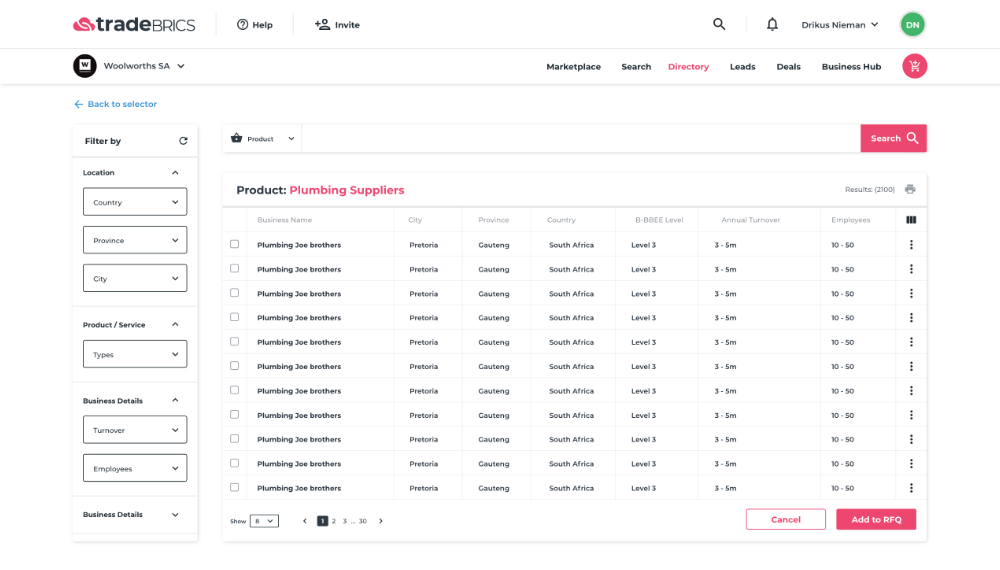 Simplified vendor screening
When you have multiple suppliers, keeping their information up-to-date can be time consuming. Let the TradeBRICS vendor specialist team organize, collect, update, and centralize all your vendor information so your team can focus on reaching their procurement objectives faster.
Real-time vendor collaboration
TradeBRICS makes it easy for your vendors to engage with your organization. Give your suppliers 24/7 access to the information they require to provide more value for your organization in an intelligent online portal.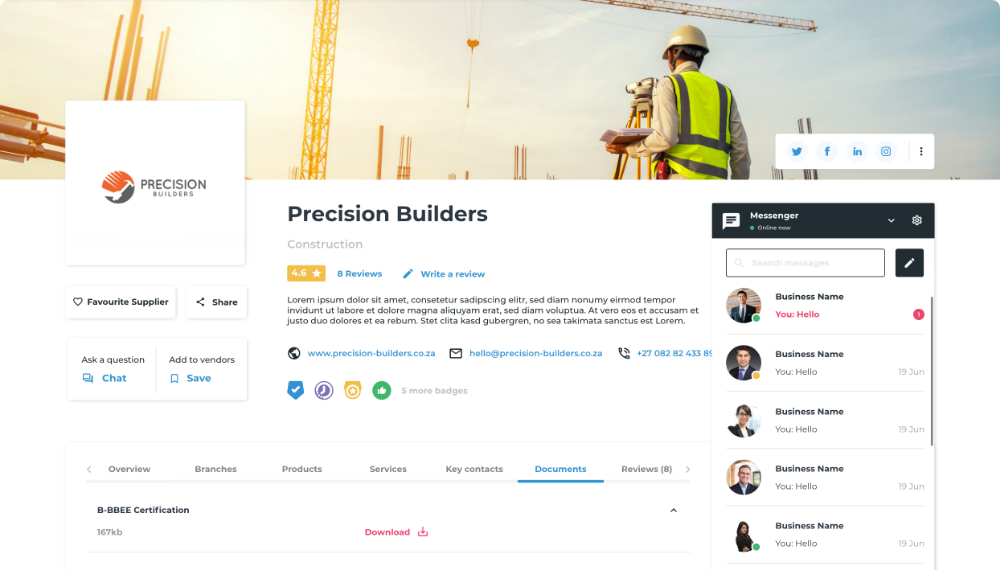 What our customers have to say
Tradebrics, I believe, is an essential tool for building your network. Personally, it has enabled me to promote the Mauritius offering to South African entities due to the extended outreach. The platform is reliable as it provides accurate and timely information. This trusted tool allow to check the legitimacy of the entity, with whom we are dealing. Overall, I believe it is a value for money investment.
Maheshwar Oodit, CFA Manager
Economic Development Board - Mauritius
Simplify the way your team managers vendor
Book a personalized demo with one of our vendor management specialists to see how TradeBRICS can help you get the most out of your vendor relationships.